Becoming The Muse
Of WordCamp Harare 2018 

In a few days theWordPress local community of Harare brings you the 2018 WordCamp Harare. 23-24 November 2018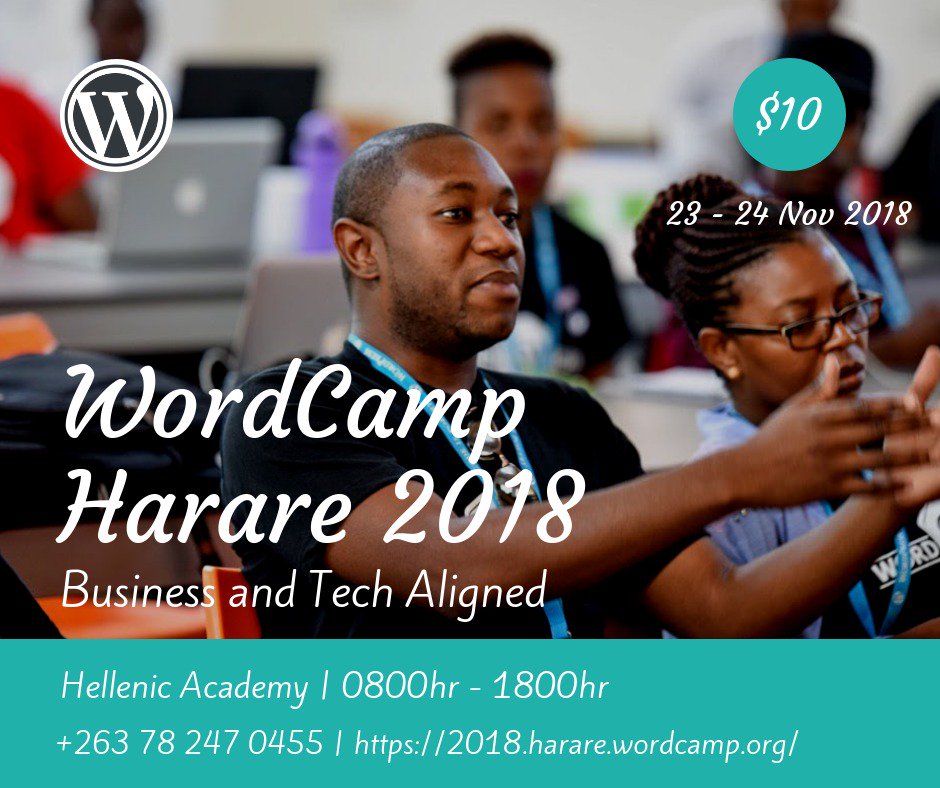 A WordCamp is a conference organized to host WordPress practitioners ranging from the occasional blogger to digital experts and those curious about dipping their toes in the interwebs.
If you are reading this post (which is on a blog powered by WordPress and you have website or blog which runs on WordPress) you should be asking yourself why you aren't attending a WordCamp near you; look them up.
This will be the third WordCamp to be held in Harare and its growing bigger and better; now it's a two day event including a contributor's day and even a junior workshop.
The highlight of WordCamp is presentations from volunteer speakers who are simply ordinary WordPressers such as you, sharing on topics they are passionate about, you…
View original post 217 more words